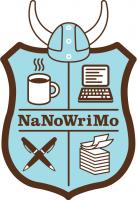 November is National Novel Writing Month (NaNoWriMo), which means you have less than a month to prepare for writing that novel you've been imagining.
Register at nanowrimo.org. Begin writing Nov. 1 and finish 50,000 words by Nov. 30 to qualify as a bona fide novelist. Submit your electronic file at nanowrimo.org to receive an official word count and look forward to receiving your certificate.
A month may not seem long in which to write a book, but every year since 1999 writers have risen to the challenge and thousands now reach the goal each year. Some even get published (after a little editing and rewriting). At least one NaNoWriMo book, Water For Elephants by Sara Gruen, turned into a New York Times #1 Bestseller and now movie.
Author Jess Lourey Workshop
Author Jess Lourey will be at St. Cloud Public Library Saturday, Nov. 5, 3:00 to 5:00 p.m. to present "Writing and Publishing a Novel," a workshop funded with money from Minnesota's Arts and Cultural Heritage Fund. The attendance limit is 50 and preregistration is required. Lourey is author of the Murder-by-Month mystery series whose latest addition is October Fest, described by Booklist as "Great fun to read and loaded with humor." Lourey also teaches at the college level.
(Logo image courtesy of National Novel Writing Month.)