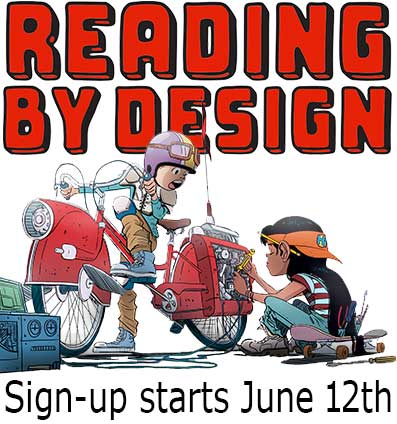 "Reading by Design" is the theme for this year's summer reading program - a celebration of the ingenuity of authors and other innovators - and we've got LOTS of exciting things (including prizes) prepared for you!  
This year, we're challanging all our summer participants to read 6,022 hours this year. Think you can pull that off? If so, we'll be having a special TRUCKSTRAVAGANZA party on August 11 to celebrate. 
Check out the Monticello event calendar for all the details about programs for kids, teens and adults, now through August. 
See you at the library!