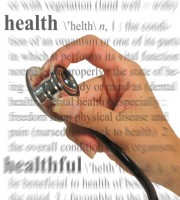 Do you need affordable health insurance? Receive free MNSure enrollment assistance from local partner agencies at the St. Cloud Public Library. To receive help at the events, please bring the following with you:
- Social Security number for each person applying
- Date of birth for everyone in household
- Driver's license, tribal ID or other ID
- For non-citizens, Green Card or other immigration documents
- Income information
Dates/Times:
Thursday, Jan. 22, 3:00 - 5:30 p.m.
Thursday, Jan. 29, 4:00 - 7:00 p.m.
Thursday, Feb. 5, 3:00 - 6:00 p.m.
Thursday, Feb. 12, 2:00 - 4:30 p.m
All programs are in the Bremer Community room. All are free and open to everyone. Somali-speaking navigators will be available to help!