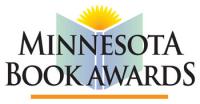 The Friends of the Saint Paul Public Library has announced the winners of the 25th annual Minnesota Book Awards. The annual Minnesota Book Awards program is a project of The Friends, in consortium with the Saint Paul Public Library and the City of Saint Paul.
The Award for Children's Literature went to It's a Tiger! by David LaRochelle. Kids and parents can enjoy this lively read-aloud picture book, as the main character runs into (and away from) a tiger, over and over again, while the plot gets sillier and sillier.
The Award for General Nonfiction went to Rez Life: An Indian's Journey Through Reservation Life by David Treuer. Centered on Ojibwe reservation communities of northern Minnesota and Wisconsin, "Rez Life" is written by an insider about what Indian reservations are, why they exist, and where they are going.
The Award for Genre Fiction went to Curse of the Jade Lily by David Housewright. In Housewright's ninth novel in the Rushmore McKenzie crime series, thieves steal the 200-year-old Jade Lily from a Minneapolis art museum and then offer to sell it back for one-third of its insured value.
The Award for Novel & Short Story went to The Round House by Louise Erdrich. After a woman living on a reservation in North Dakota is attacked, her thirteen-year-old son becomes frustrated with the official investigation and sets out to get some answers of his own.
Visit the complete list of Minnesota Book Award winners for more information about these and other fine books.