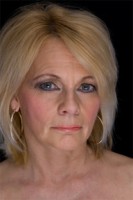 Minnesota author Diane Kasulis will talk about her book "4 Letters" and about the writing and publishing process on Tuesday, Jan. 21, 6:30 to 7:30 p.m. at the Albany Public Library.
Diane was encouraged by her high school teachers to become a writer 30 plus years ago. However, writing took a backseat to her first passion, art. After many years and other life-enriching experiences (such as raising five children, and driving semi-tractor trailers cross country with her husband) Diane has finally arrived back at writing.
Preregistration is requested but not required for this author talk event at the Albany Library.