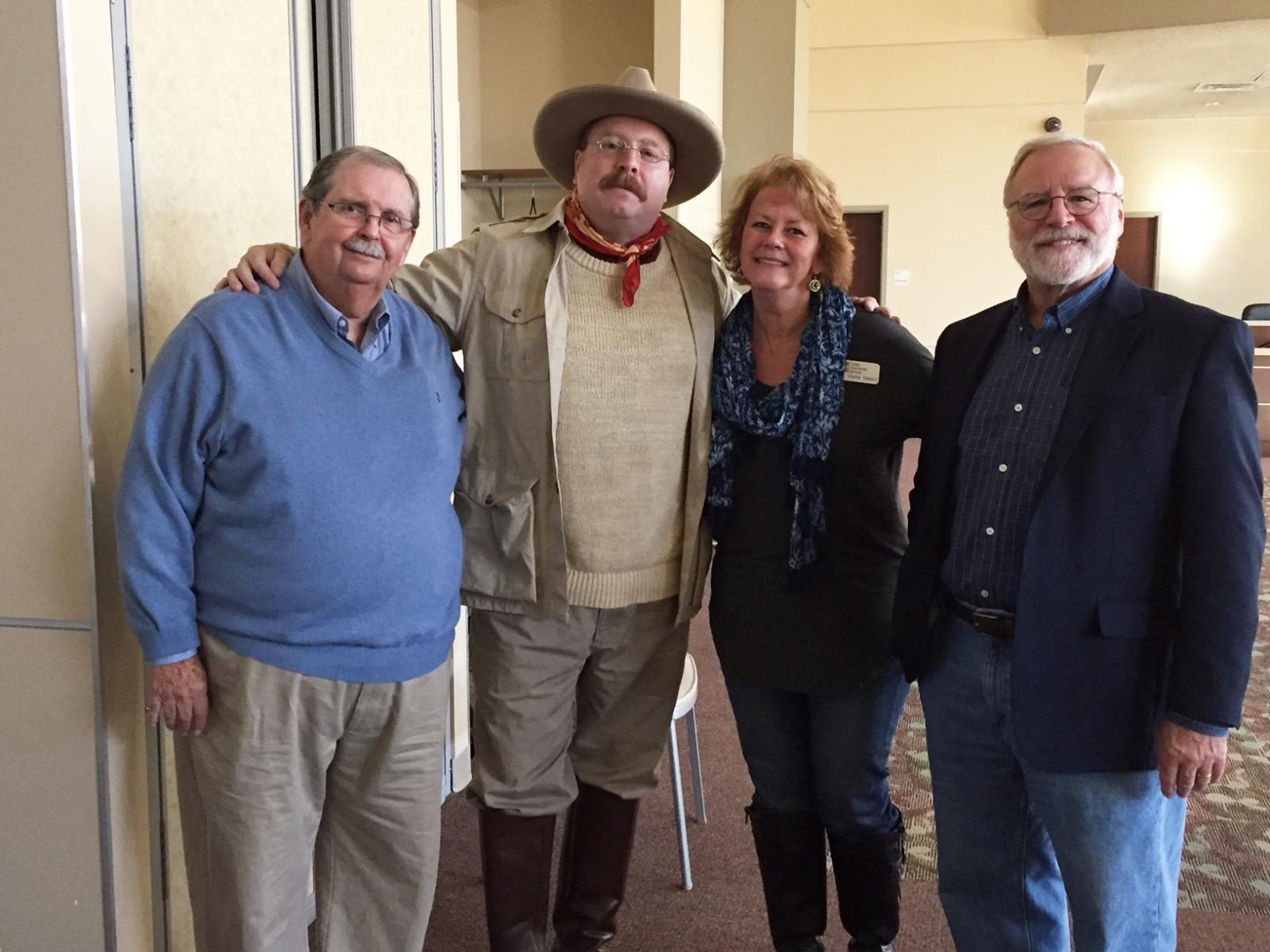 The week of October 15 through the 21st marks the 12th annual "National Friends of Libraries" week. Library Friends organizations are full of volunteers who give their time and creativity to strengthening library services all around the country.
Volunteers, for example, like St. Michael-Albertville-Hanover Friends of the Library president Skip Levesque (pictured on far right of photo.)
So, in the spirit of National Friends of Libraries week, we're going to take a moment to profile Skip.
WHO IS SKIP LEVESQUE?
Skip became a member of the Friends after he retired from his career as a project manager for a software development company over four years ago and moved into the St. Michael area.
WHY DID SKIP JOIN THE FRIENDS OF THE LIBRARY?
A sudden burst of free time, combined with a lifelong love of reading, found Skip perusing a St. Michael Friends of the Library book sale one day.
One thing led to another, and Skip became an active member of the organization in 2014.
AS A FRIEND, WHAT DOES SKIP DO?
The short answer – a whole lot of everything.
To start, Skip and associates plan and host the very popular twice-yearly book sales, one of which was a record-breaker in 2016.
Skip has also dedicated his Friend time to scheming up and executing library and literacy-related programs and events, including but not limited to:
Bringing Adam Lindquist, expert Teddy Roosevelt impersonator / historian, to deliver a performance at the St. Michael Senior Center in honor of the 150th anniversary of the National Parks system.
Helping engineer a local "Ted Talk" with a round robin of noteworthy speakers, including former University of Minnesota women's basketball coach Pam Borton.
Developing programs and events in tandem with the 10 schools making up the St. Michael-Albertville Public School System.
In 2016, Skip was honored by Minnesota Association of Library Friends with the very first National Library Legislative Day grant, sending him on a two day trip to Washington D.C. The trip afforded Skip the chance to advocate for libraries for an audience of lawmakers.
He also arrived home with a library card issued by the Library of Congress.
WHAT ARE SKIP'S GOALS AS A FRIEND?
Skip says, above all, he wants people to understand the vitality of libraries – especially the digital and offerings library users can access, like language-learning software.
"A lot of people don't realize libraries are educational institutions for all age groups and income levels," Skip says.
He'd also love to see a new roster of members join the St. Michael Friends.
After all, the power of the group will always be stronger than that of any one person.
"Our activities are so successful is because of the creativity, imagination and productivity of our Friends Board and our key partners – the librarians. Our Friends group – and me personally – are truly blessed to have them involved."