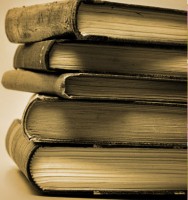 Writers of fiction and nonfiction who have a regional or national audience will be visiting GRRL locations this spring.
One of the most prolific is Stan Tekiela, a Minnesota based naturalist and photographer with more than 100 popular state-specific bird, wildflower and tree guides to his name.
Lorna Landvik is a perennially welcome visitor to our libraries, an entertaining speaker whose novels such as Angry Housewives Eating Bon Bons and The View From Mount Joy have won fans everywhere.
Laura Purdie Salas is the author of more than 100 books for kids and teens, included Bookspeak! Poems About Books which won the Minnesota Book Award.
Brian Freeman is a bestselling author with an international audience. His psychological thrillers have been translated into 20 languages. He has been an Edgar, Dagger, Barry and Anthony Award Finalist, and Immoral, his debut novel, received the Macavity Award for Best First Novel.
Candace Simar is a poet and novelist whose books are rooted in her Scandinavian heritage. Her Abercrombie Trail Series is about life on the hard edge of the Minnesota prairie during the pioneer era.
And last but not least, William Kent Krueger, whose Cork O'Connor novels set in northern Minnesota have been hugely successful. Blood Hollow and Mercy Falls received back to back Anthony Awards in 2005 and 2006.
Author events take place year around at Great River Regional Library. Here's how to find out which authors will be where and when.
Click on Events in the left column.
Select a month.
Under Event Types, deselect All Event Types, and select Author Event.
Click Find.
You can also make your selection by location and age group.