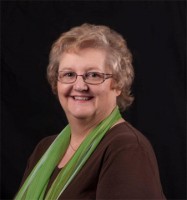 Meet author Candace Simar Friday evening, Feb. 28 from 6:30 to 7:30 p.m. at the Belgrade Library.
Simar is a writer and poet from Pequot Lakes, Minnesota. As a life-long Minnesotan, the grandchild of immigrants, she nurtures a passion for Minnesota history. Her Minnesota-based historical novels include "Abercrombie Trail," "Pomme De Terre," "Birdie" and "Blooming Prairie." "Farm GIrls," co-written with her sister, celebrates bits of memoir and story about growing up on a Minnesota dairy farm.
Please join us for an evening of conversation and coffee. For information you may call the Belgrade Library at 320.254.8842.
This event is funded in part with money from Minnesota's Arts and Cultural Heritage Fund.