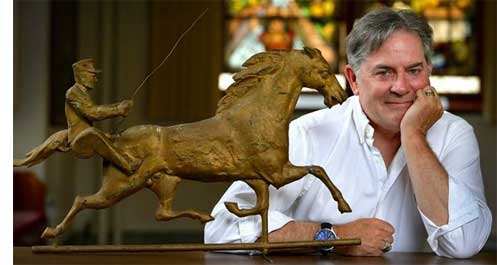 If you've ever looked at an antique you own and wondered what it could be worth, your chance to find out is coming up quickly. 
The Monticello Friends are thrilled to be bringing back antique expert Mark Moran, who has written over 25 books on antiques and collectibles and has appeared on the PBS "Antiques Roadshow" program.
On Thursday, May 25, there will be a quick Friends meeting at 4:30 p.m. and then Mark will be on hand to evaluate and tell you about your own personal items. Limit one object per person, and limit 40 items.
Please register for a time slot by calling the library at (763) 295-2322. Additional guests are welcome to attend to observe and learn. A Legacy event.
Thursday, May 25, 4:30 to 8:00 p.m.