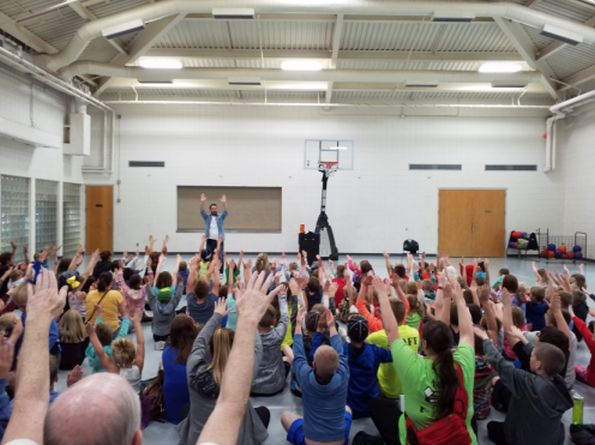 "Oohs and ahhs" and uproarious laughter filled the air when Magician Nathan Stockwell came to the Becker Library to help kick off the Summer Reading Program.
Like any great magician, Stockwell had plenty of tricks up his sleeve, including some impressive card tricks and making items appear and disappear into thin air.
Stockwell called up several young audience members to participate during the show, which even included an appearance by his elusive pet raccoon, Rocky.
The show was a fitting representation of this year's Summer Reading Program theme, "It's Showtime at Your Library," and one of many exciting events the Becker Library has planned throughout the summer.
Check out our summer schedule on the Becker Library branch page: https://griver.org/locations/becker