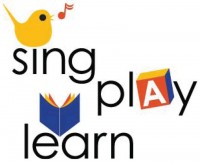 On Tuesday, July 30, four GRRL branch libraries will host the MacPhail Center for Music's "Sing, Play, Learn" program for children ages 0-5. MacPhail's early childhood music specialists will help children explore musical concepts through hands-on, play-based, integrated arts formats including songs, rhymes, and literature. Through these playful, engaging experiences children will gain musical knowledge and skills.
MacPhail is one of the largest community music schools in the country. Its early childhood music classes provide an exciting and creative beginning to a lifelong journey of musical learning and participation. MacPhail's early childhood music program is a national forerunner built on more than 40 years of experience.
The July 30 programs will be held in Becker (10:30 a.m.), Waite Park (1:00 p.m.), Albany (3:30 p.m.), and Cold Spring (6:30 p.m.). Children must be accompanied by an adult to participate. Preregistration is required. Please register in person, by phone, or online through our events calendar.