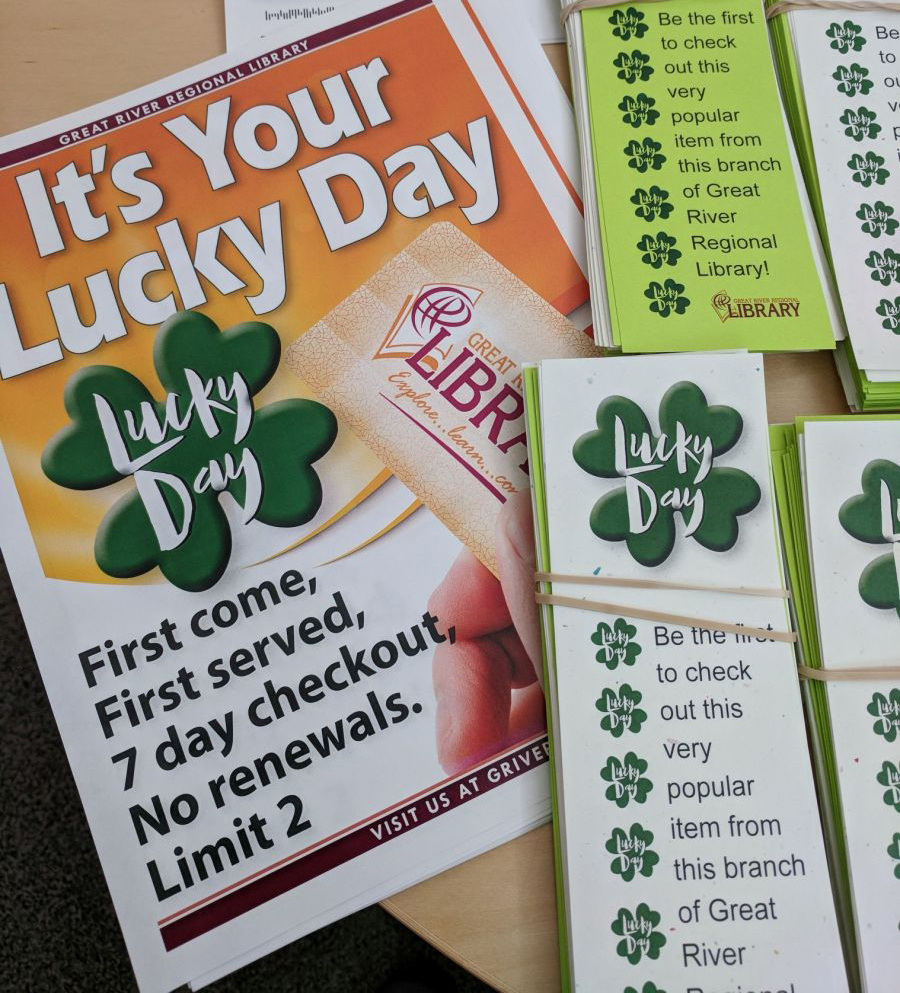 Bookworms, it could just be your lucky day … but you won't know it unless you visit the Big Lake Library.
Lucky Day is a new Great River Regional Library program meant to give library users immediate access to some of the newest and most popular titles… without having to wait.
These new collections include 20 different books by popular authors like Dan Brown, James Patterson, Jan Karon, Robyn Carr, Vince Flynn and more. Oftentimes, these popular authors have a long waiting list.
Now, many of the most sought-after titles will be on library shelves, available right away.
These books cannot be reserved online; to check them out, you just need to visit the Big Lake Library.
Lucky Day collection items will be marked with a shamrock label on the spine. These titles can be checked out for one week. There is a two-book limit per patron, and Lucky Day titles are not available for renewal.
Have a popular author or title you've been waiting to read? Stop by the Big Lake Library and see if it's your "Lucky Day."