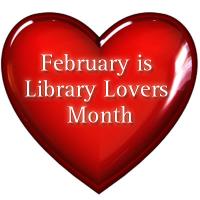 February is national Library Lovers Month. It's a chance for us to thank you for your support this last year. We thank the legislators at all levels who have shown a willingness to continue to support this vital community service. We thank the 32 cities that provide buildings in which Great River Regional Library operates. We thank the donors whose financial support allows us to extend the scale of our services. And we thank all the individual taxpayers and patrons who fund library operations and who are the reason we exist.
Service Totals
As this year began, 138,360 individuals were registered GRRL card holders. We know that many more family members use those cards to access our services. Here's a short list of what you all were doing at the library in 2011.
• Checked out 1,453,731 adult books.
• Checked out 438,420 adult CDs and audiobooks
• Checked out 1,189,928 children's books
• Checked out 75,927 children's CDs and audiobooks
• Checked out 1,025,537 videos
• Checked out 29,698 eBooks and eAudiobooks
• Signed up to use a computer 324,157 times
• Attended a library program 72,845 times
An unknown number of people visited their library to read area newspapers, study, and find answers to their questions. We do know there were 49,521 connections to our wireless Internet service.
Satisfaction Rating
Last year we completed a survey of library users and asked you to rate your overall satisfaction with the library: 79.9 percent replied "excellent" and 18.2 percent replied "very good." We are pleased with those numbers, but we will continue to look for ways to make our services even more deserving of your support in 2012.