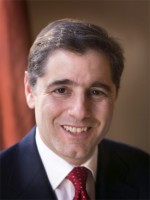 The role of libraries in bridging the digital divide is acknowledged by Federal Communications Commission Chairman Julius Genachowski in a video released recently at the American Library Association (ALA) Midwinter Meeting.
In the video, Genachowski thanks librarians and library supporters for their role in supporting digital literacy. "For millions of Americans, libraries are the only place where they can get online. For millions more, libraries are an important complement to their at-home connectivity," Genachowski says. "I believe libraries are more important than ever in empowering people to thrive in the digital age. Now is the time to close America's skills gap. I hope every library and every community will join me in this commitment this year."
It's estimated that nearly 100 million Americans do not have broadband access at home, and 66 million Americans do not have basic digital literacy skills.
"This gap in digital literacy skills has an impact on every aspect of society: our economy, education, health care, and civic engagement," said ALA President Maureen Sullivan.
The public used Great River Regional Library computer workstations 235,495 times in 2012, and accessed the Internet via the library's wireless service on another 56,543 occasions.