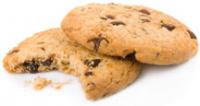 What a great time of year. It's still warm enough for weekend grilling but cool enough to bake apple pie or make a hearty soup. And seasonal produce is bountiful in gardens, markets and stores.
Staff have put together Let's Get Cooking!, a fun list of new recipe books like Eat Fresh Food, a special book for teen chefs; Perfect One-Dish Dinners for easy meals, Eat Well Lose Weight with 500 low-calorie recipes, and much more. The list includes some of the food magazines available at your library, like Taste of Home and Every Day with Rachel Ray. We're just scratching the surface, because the library has hundreds of books to tempt the palate and make foodies smile.
The Let's Get Cooking list is just one of our New, Best and Fun lists tabbed on the library catalog. Check it out!