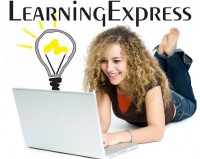 The Learning Express Library, one of Great River Regional Library's databases, will be upgraded from version 2.0 to 3.0 on Monday, Feb. 3, 2014.
Learning Express is used for skills improvement in reading, writing, math, and basic sciences, as well as test preparation for academic and career testing. Upgraded features include a new user interface which provides easier access to content. The site's resources have been collected into 'Centers' of materials organized around a theme or classification of user, such as College Preparation, Career, and Adult Learning. Timed and untimed practice modes help students and adults prepare for a wide range of exams such as the GED test, SAT, ACT, and career certification tests.
GED: Because of changes in official GED testing, new GED-related content is included in the High School Equivalency Center, and new official GED 2014 Practice Tests will be available in every subject. The GED test is available to take in both English and Spanish. It has four sections:
    - Reasoning through Language Arts
    - Mathematical Reasoning
    - Social Studies
    - Science
The tests for each section can be taken separately or together. The entire exam takes about seven hours to complete.
Library cardholders access the Learning Express Library through the Databases link. Patrons can search and access tutorials before signing into and downloading content to their own secure, personalized portfolios kept in "My Center."
NOTE: When the upgrade takes place, saved test materials, including My Center records, will not transfer. For a short period only, they will remain accessible as part of Learning Express 2.0. Users of the database should finish any testing they may be doing prior to Feb. 3. They may also wish to create an alternate record of work completed.