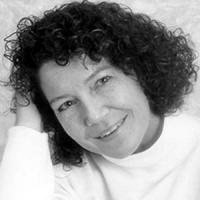 Residents of Royalton may recall listening to Minnesota's newly named poet laureate, Joyce Sutphen, read some of her delightful poetry during a recent visit to the Royalton Public Library. In her May 2010 visit to the library Sutphen chose poetry primarily from her latest book, First Words. Most of the poems in this volume were inspired by her childhood on a family farm near St. Joseph, MN.
Governor Mark Dayton announced Tuesday that Sutphen will serve as the new advocate, lover and promoter of Minnesota poets and poetry. "Joyce Sutphen is a talented writer and teacher who will be a great voice for poetry in Minnesota," Dayton said at a news conference. Sutphen is Minnesota's second official poet laureate replacing Robert Bly who was appointed by Gov. Pawlenty in 2007. She lives in Chaska and teaches creative writing at Gustavus Adolphus College in St. Peter.
Sutphen's visit to the Royalton Library was possible because of the funds provided by the Minnesota Legacy Arts and Cultural Heritage Grant. When Branch Manager Linda Mueller learned about the Legacy funds in the fall of 2009 her first thought was to contact Joyce Sutphen. She was thrilled when Sutphen graciously agreed to a 2010 poetry reading in Royalton. Many of the attendees at the reading were moved to tears upon hearing Sutphen's words in her gentle voice. "Having Joyce come to the Royalton Library was the happiest moment of my library career," states Linda Mueller.
Great River Regional Library has four different collections of poetry written by Sutphen available for checkout.