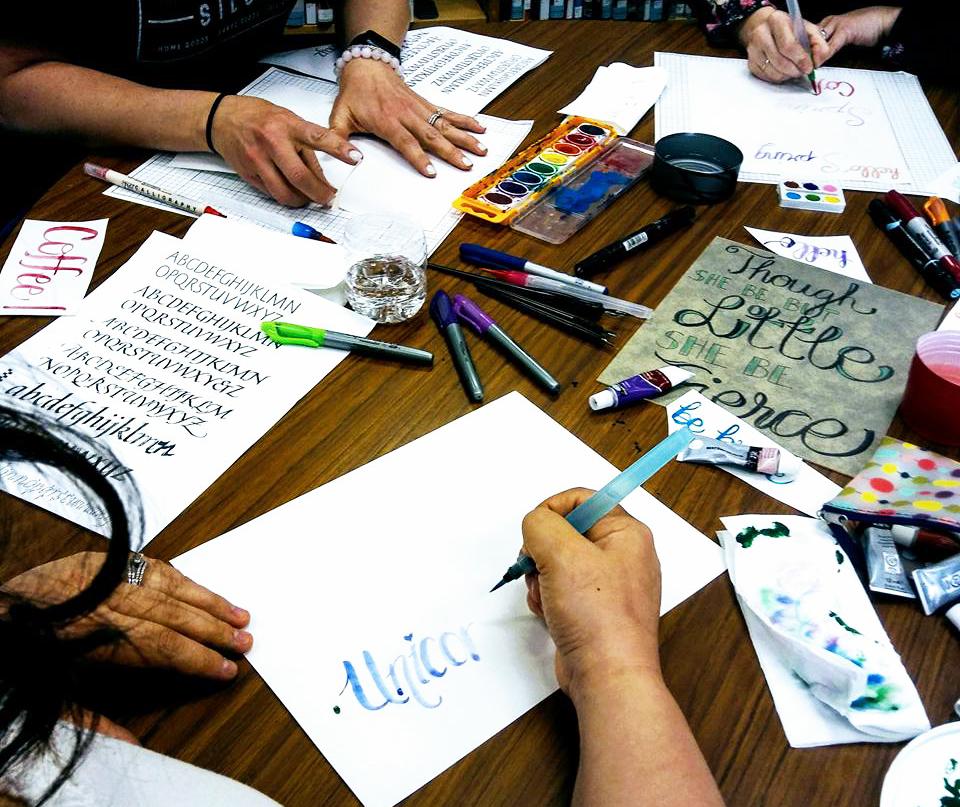 Hand Lettering is all the rage right now, and you can learn how to do it at the Becker Library with artist Jen Anfinson!
A wide array of supplies, techniques, and fonts will be introduced, as well as backgrounds, banners, and florals.
The class is FREE and takes place on Monday, Feb. 5th at 6:30pm.
For ages 15 to adult. Limit 12, so registration in advance is required. A Legacy event.
For more winter art and author programs around Great River Regional Library, including classes with Jen, click here.