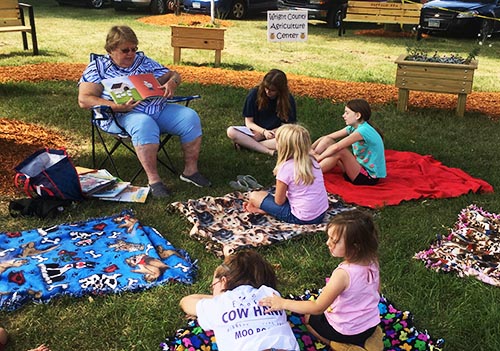 Howard Lake Library's summer storytime was underscored by mooing and bleating today.
Storytime volunteer Carol Sideen set today's storytime up near the FFA building, and had a captive audience of fairgoers for "The Three Little Pigs" and other ag-related reads. 
Sideen, a former Howard Lake first grade teacher, is a long-time Howard Lake Library volunteer. She says she decided to give storytime at the fair a shot this week, since in previous years, the week of the fair has interefered with kids being able to make it to the library. 
Sideen also has a therapy dog named Penny who enjoys frequenting the library during storytime.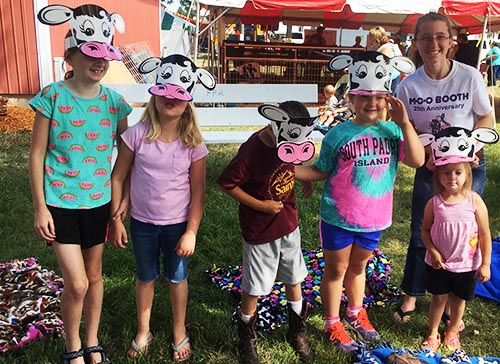 After storytime ended, Sideen and her assistants helped participants figure out how to assemble their paper cow hats. Kids also scored some stickers and prizes before wandering off to take in the rest of the sights and sounds of the fair.
Check out a few photos from the morning. 
GRRL is grateful for all our wonderful volunteers who make programs like this possible!