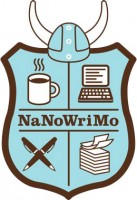 How do you turn that good idea into a great novel, and what do you do with it after you write it?
Join author of thirteen novels and college writing professor Jessica Lourey for the answers at the St. Cloud Public Library, Monday, Nov. 16, beginning at 7:00 p.m.
Teens and adults will be shown how to go from idea to completed novel in seven steps, and receive detailed information on cracking the world of publishing.
This program will take place in the Bremer Community Room.