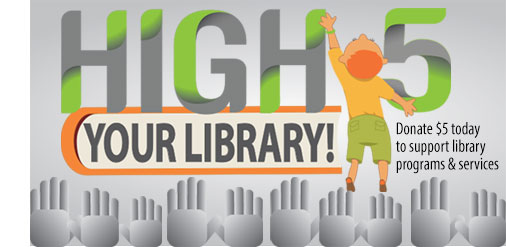 Support your library during the High 5 campaign!
When you donate to the library, 50 percent of your donation will be used locally for purposes decided independently by the local library staff. That may include things such as programs, prizes, and materials for the1,000 Books Before Kindergarten initiative. The other 50 percent becomes part of the general GRRL expenditure which is used mostly for staffing, computers, books and other items, to the benefit of all library users.
So show your support: give your library a High $5 in March! Donate at the desk or online.