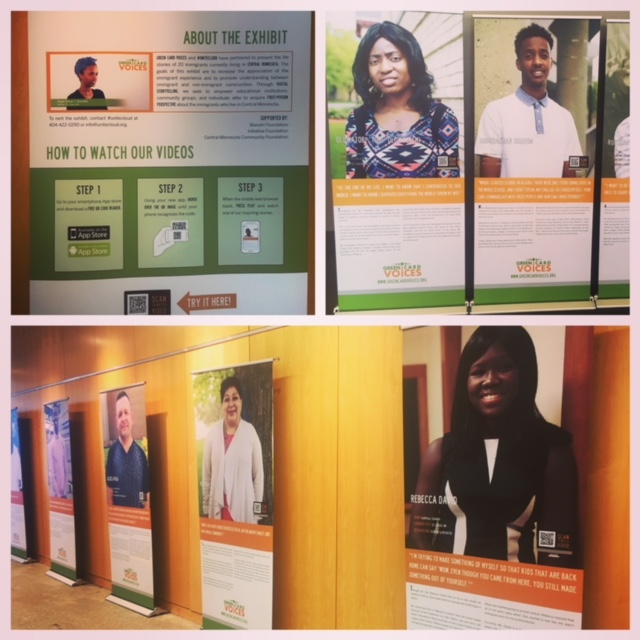 Central Minnesota is an increasingly vibrant and diverse community, and you're invited to stop by the St. Cloud and Long Prairie Public Libraries to learn about some of the people making it that way.
"Green Card Voices" is an interactive exhibit sharing the stories of 18 first-generation immigrants and refugees from 12 different countries who have made St. Cloud and the surrounding area their homes. 
Learn more about "Green Card Voices" here, and plan your trip to see it in person by reviewing the hours for the St. Cloud, Cold Spring and Long Prairie libraries. 
Great River Regional Library will host "Green Card Voices" through the first week of August.