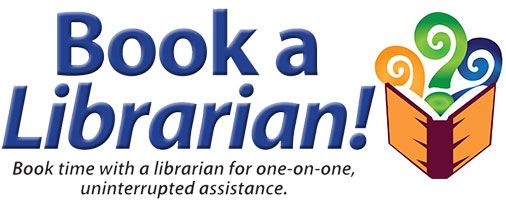 Feel like you're lost in the woods (or stacks) without a compass at your library? Let us lend a hand.
Every one of the 32 libraries in the Great River Regional Library system offers the opportunity to "book a librarian" for concentrated, uninterrupted personal assistance with whatever you need.
From help with e-books and computers to genealogical research or finding the right materials to finish your term paper, GRRL librarians are on hand, ready to help answer your questions and point you in the right direction.
You can submit your online book-a-librarian request by visiting griver.org/book-a-librarian. A librarian will be in touch with you after that to set up an appointment at whichever library you choose.
Ask your library staff for more information.