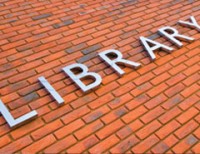 We want to make library service in your community as good as it can be.
Part of that is providing convenient library open hours that fit the needs of as many people as possible. This is so important we've made it a part of our strategic plan.
We've created a simple, five-minute survey to gather the information we need. In a nutshell, here's what we want to know: when do you currently use the library, and when would you like the library to be open. We'll take all the information from each of our 32 locations into consideration, along with what we know about how busy the library is and the size of the community, and make any changes we find necessary for 2014.
Thanks for your help!