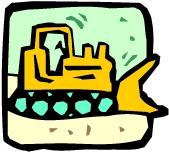 Staff and patrons are busy getting ready to have lots of fun with the Summer Reading Program. There are lots of events planned, and lots of prizes awaiting our readers! And keep your eye on the calendar for special events- some yet to be announced.
Once again, Howard Lake Drug and the Friends of the Library are sponsoring the Big Ice Cream Give-Away from Monday, June 13, through Saturday, June 18. All who register to participate in the Summer Reading program will receive a coupon for a free ice cream cone at the drugstore.
The Friends of the Library are also sponsoring a weekly story hour in the Howard Lake Community Room on Thursday mornings, from 10:30 to 11:15, beginning June 23. Preschoolers can travel the world with stories, activities, pre-reading skills and movement with Carol Sideen, travel guide and educator.
On Saturday the 26th, and in conjunction with Howard Lake Good Neighbor Days, the Friends of the Library annual Book Sale will be held in the Community Room from 9:00 a.m. to 1:00 p.m. The Friends will serve their ever-popular sloppy joes and strawberry shortcake. There is always a great selection of popular and classic fiction, kids books, nonfiction titles, movies and puzzles- all at great prices!
Also on the 26th, two special performances will take place in front of the Fire Station: Rachael Kroog and Kid Power at noon, and the Everett Smithson Band at 1:00 p.m. These events are sponsored by Great River Regional Library and made possible by funding from the Minnesota Arts and Cultural Heritage Fund. Check the event calendar after June 1 for more details!
June 7 Construction Update:
We have been informed that the construction project time frames have shifted, and that road construction in front of the library will not begin until August. We must confess to breathing a sigh of relief for our summer reading program patrons...
As we receive updates, we will keep you posted!