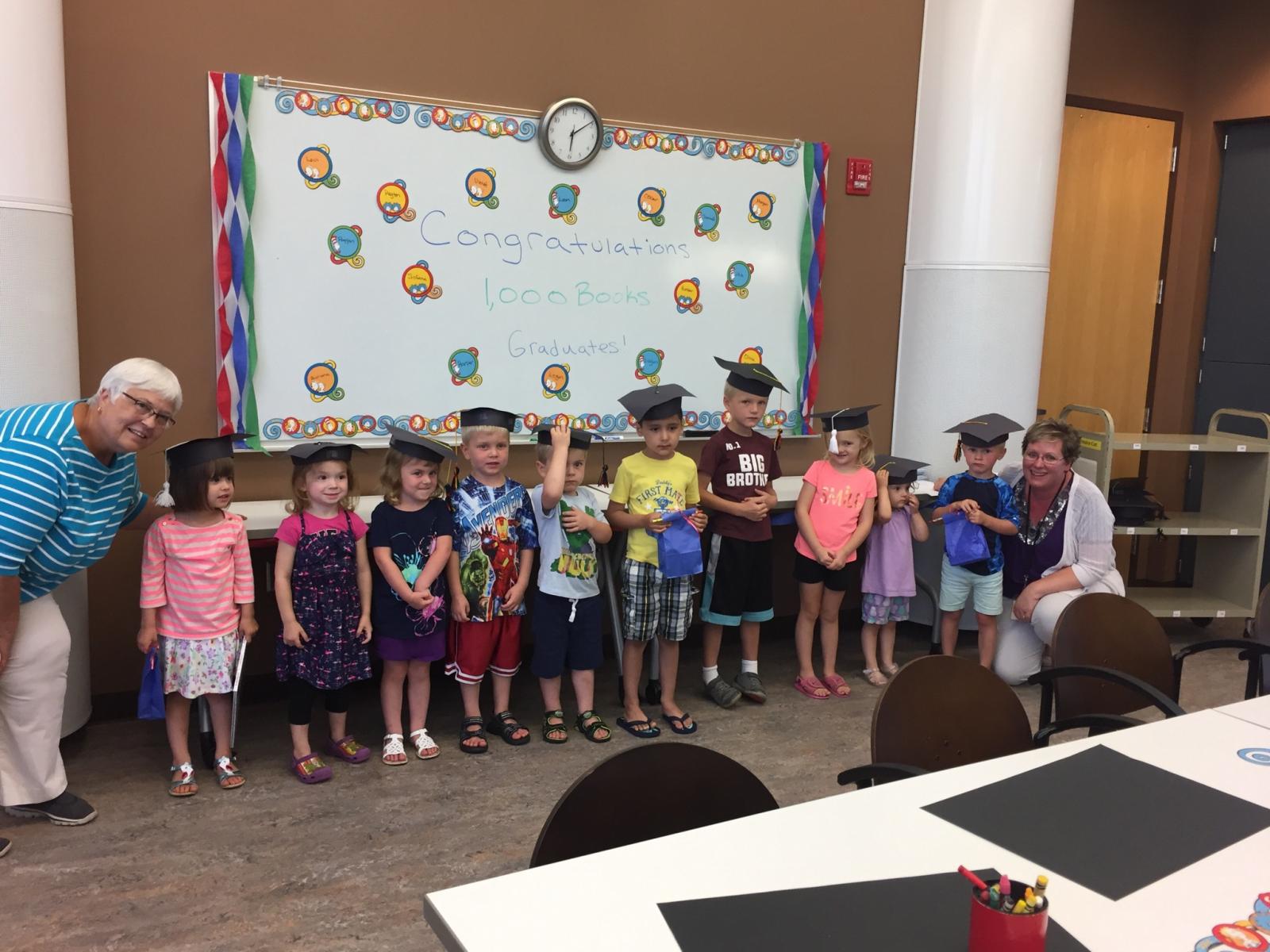 Here come the new grads!
Elk River recently honored a group of their precocious readers with a 1000 Books before Kindergarten Graduation ceremony.
The event included assistance from Elk River library board member and Friends of the Library volunteer Mary K, who read a story to the kids and helped present caps and gowns.
To learn more about how to participate in 1,000 Books Before Kindergarten, stop by the Elk River library.