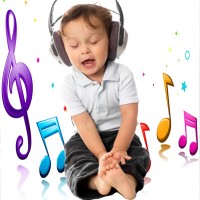 Dear Rockford Area Kids Enjoying Summer:
We know you love to read. We know you love to visit the library. We know you love the ice cream social. Did you know that Sharon, Melissa and Theresa will be hosting some of the Summer Reading Programs this year?
Your local librarian Sharon will host a Paracord Survival Bracelet class for ages 10-18 on Monday, July 13. Sharon has hosted craft programs at the library before, including knitting classes. She also grows worms in her free time, so stop by and ask her about that.
Melissa will host two classes this summer: Music Bingo & Games for ages 8-12 on Monday, June 15, and the 2nd Annual Battle of the Books for ages 8-13 on Thursday, Aug. 6. Melissa loves cats. Bring in a picture of your cat and share it with Melissa.
Theresa will host a Shel Silverstein Poetry Program for all those aspiring writers from ages 8-12 on Thursday, June 25. Theresa once won second prize in a poetry contest when she was in High School. The first-prize winner had to read their poem out loud, so Theresa was happy to come in second place.
There are programs every week for toddlers to teens with music, magic, raptors, yo-yo's and more. Check out our EVENTS page or stop by for more information.
Have a great summer and stop by and say Hi.
Sincerely,
Theresa Jacobs
Library Services Coordinator