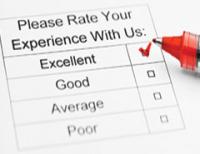 Congratulations to Connie Barnier of Elk River and Renee Stafsholt of St. Cloud. Their names were drawn as prizewinners from among thousands who completed the recent customer satisfaction survey for Great River Regional Library (GRRL). Connie will receive a Nook e-reader device suitable for downloading eBooks and eAudiobooks. Renee will receive a $30 gift card to Wal-Mart.*
Conducting regular patron satisfaction surveys is required by the GRRL Strategic Plan. This survey will be used to establish a baseline of patron satisfaction data. We will carefully review the completed surveys and publish the results when complete. A similar survey will be conducted annually to measure trends and progress.
*No public tax dollars or GRRL dollars were used to purchase The Nook and gift card.