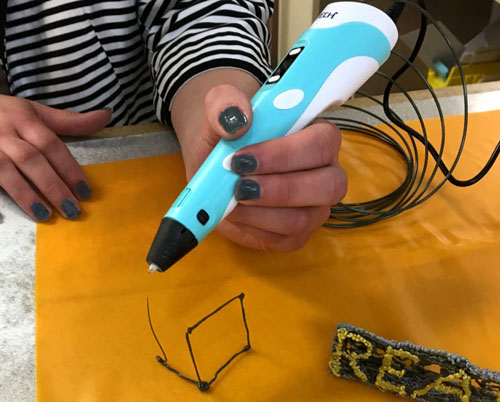 3D pens are coming to the Paynesville Public Library!
Every Monday in June, the Paynesville branch will host classes in how to use these unusual pens. Participants can design and create 3-dimensional creations by 'drawing in the air' and bring them home afterward to show family and friends.  
We'll have 7Tech 3d pens and filament on hand, and each session will start with brief 'how-to' instructions.
Classes will be held Mondays, June 5, 12,19 and 26, 1 to 2 p.m. Ages 10 and up. Limit 8 per class.
Space is limited; register online or by calling the library at 320.243.7343.
Paynesville Public Library hours:
Monday:          2-8 p.m.
Tuesday:         2-6 p.m.
Wednesday:    10 a.m.-6 p.m.
Thursday:        2-6 p.m.
Friday:             2-8 p.m.
Saturday:        10 a.m.-1 p.m.