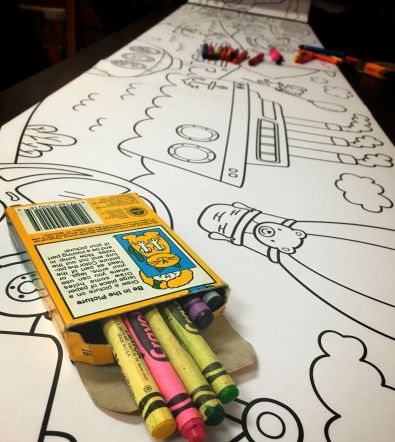 Did you know...August 2 is National Coloring Week?!
Celebrate with us at the Paynesville Branch Library and add to our10-foot-long coloring sheet for patrons ages 6 and up.
Stop in any time during our open hours below, choose a crayon, and join our community colorama project!
Paynesville Library hours:
Monday:         2-8 p.m.
Tuesday:        2-6 p.m.
Wednesday:  10 a.m.- 6 p.m.
Thursday:       2-6 p.m.
Friday:            2-8 p.m.
Saturday:       10 a.m.-1 p.m.