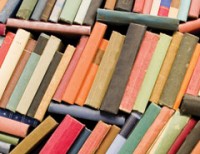 Cold Spring Public Library hosts the annual Friends book sale during Hometown Pride Days.
The Friends of the Cold Spring Library will sell donated books, DVDs, and audiobooks on CD on Thursday, Friday, and Saturday. The times are Thursday, July 24, from 2:00 to 8:00 p.m.; Friday, July 25, from 11:00 a.m. to 5:00 p.m.; and Saturday, July 26 from 10:00 a.m. to 1:00 .pm. Arrive early for the best selection. Clearance prices are featured on Saturday.
Funds raised at this semi-annual book sale will be used for programs at the library and library outreach.