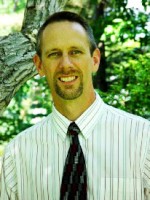 Christian author Chuck Black will give a presentation at the Little Falls Carnegie Library on Saturday, Nov. 9 at 11:00 a.m.
Black is author of the Kingdom series beginning with Kingdom's Dawn, "The ultimate battle between good and evil is about to begin...," and The Knights of Arrethtrae series beginning with Sir Kendrick And The Castle Of Bel Lione, "Knights of valor...Knights of courage...Knights of the Prince!"
His Kingdom series is an action/adventure story without the use of magic, witchcraft, or wizardry.
Black is a former F-16 fighter pilot, an engineer, and also finds time for family music ministry with his wife and six children.