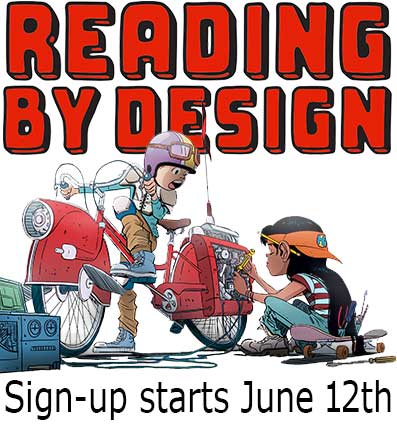 The school year is quickly coming to a close, and we're certain you're already scheming up your summer plans. Make sure one of the many things on the agenda is stopping by the Becker Library to sign up for the Summer Reading Program!
Why? The Summer Reading Program is a great way to help students stay sharp and avoid the "summer slide" in advance of next fall. 
In addition to good books, the Becker Library has a ton of fun activities planned, including Professor Marvel, who will help kick off a great summer of reading, learning and fun. Who is Professor Marvel? Find out on Tuesday, June 13 at 10:30 a.m. No registration is needed to attend.
Summer Reading Program sign-up begins Monday, June 12, but you can join any time; the program does not end until August 12th.
Visit the Becker Library or www.griver.org to see other events and programs being offered at the Becker Library and around the region.