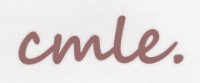 Central Minnesota Libraries Exchange (CMLE), the library multitype region in Central Minnesota, is seeking a new volunteer to serve as a citizen board member. The initial term of board membership is through 2016. Applicants should have an interest in and support all kinds of library services. They must be willing to attend four daytime meetings a year (three in St. Cloud, one elsewhere in the region), and be willing to engage in email discussion of library issues.
CMLE is one of several regional multitype library systems in Minnesota. It serves 12 Central Minnesota Counties. Its offices are in the James W. Miller Learning Resources Center at St. Cloud State University.
Multitypes were organized for the purpose of developing common ways for school, academic, public and special libraries to work together.
Candidates should submit a letter of interest via email, outlining their experience with libraries and why they believe they are suited to the position. The letter should be sent to Administrative Assistant Patty Waletzko at patriciaw@grrl.lib.mn.us. Applications will be accepted until July 8, 2014.