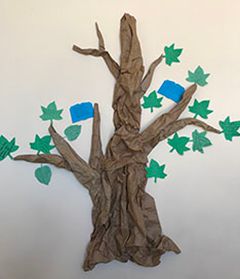 It's National Poetry Month, and here in Sauk Centre, we'd love for you to help us celebrate!
This month, stop by the library to write a poem on a leaf for our "Poet-tree." Our tree has been greening up nicely with lots of leaves filled with original poems and lines from favorite poems. 
Stop by, put up your own poem — and while you are here, check out a book of poetry or prose.