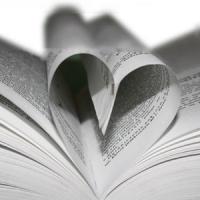 Visit Your Library April 10-16
Make an extra visit to your library during National Library Week, April 10-16, 2011. You'll find great books, great music, great movies and great programs on offer. Programming highlights include Square Foot Gardening in Little Falls, basic computer classes in St. Cloud, a Llama Llama Read-a-Rama event in Melrose, Page-to-Stage theater workshop in Buffalo, and a concert by classical guitarist David Malmberg in Elk River. Check the events calendar to see what's scheduled for your local branch.
Get Carded!
If you or your children don't have library cards, there's no better time to get carded. Reading skills are the keystone of academic success, and library membership provides access to practically unlimited resources for literacy, learning and pleasure.
Create a Library Twaiku
To celebrate National Library Week, the American Library Association (ALA) is inviting people to compose a library-themed twaiku (a haiku sent via Twitter). Your twaiku must have a structure of 3 lines with 5-7-5 syllables respectively, and fit Twitter character limits. Submit your twaiku, tagged #nlwtwaiku through Wednesday, April 13 for a chance to win a $50 gift certificate. A selection of the best twaiku will be posted at atyourlibrary.org where people can vote for their favorites through the end of National Library Week.