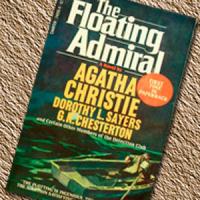 This new list of British Mystery Authors is a generally contemporary list including many of the most popular mystery authors writing today. It's one of the New, Best and Fun lists to help you find the materials you want in our catalog.
Not many of the authors on this list write "cozy" mysteries. Instead, they write books for impressionable readers who enjoy having their sleep disturbed by raw language, evil intent and bloody detail. Some describe life among the poor and vulnerable living in modern urban areas ruled by criminal gangs. Others describe a less predictably vicious world in which gentility masks avarice. In these mean streets, police constables, chief inspectors and the occasional amateur sleuth are likely to do some of their best work in the pub.
Not all authors on the list are still alive or writing about the modern world. Dick Francis, for example, is no longer with us, and the Rutledge books by Charles Todd are set between WWI and WWII. But these all have a modern sensibility.
Look through the list, read some reviews, and when you find something you like, check it out!