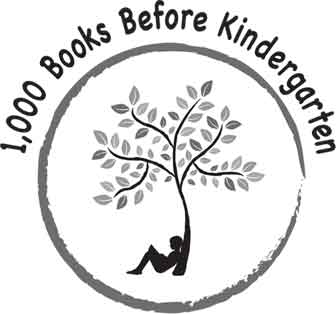 Becker Public Library is kicking off the program "1000 Books Before Kindergarten."
This program is open to children, birth through age 5. 1000 Books Before Kindergarten is a reading program designed to increase awareness of the importance of early literacy and to encourage parents to embrace their role as their child's first teacher. One key element of childhood development includes the formation of literacy skills. Early literacy is what children know about reading and writing before they can actually read and write. Research shows that children get ready to read years before they start school.
The goal of "1000 Books Before Kindergarten" is to have parents read to their children from the time they are born until the children begin school and beyond. Reading together will help children develop a love for reading in addition to helping children enter school ready to learn.
Each participant will receive a booklet with all the program information and reading logs, and prizes are given at specified milestones. 
Register for this exciting reading program at the Becker library, 11500 Sherburne Ave. A special thanks to the Friends of the Becker Library for sponsoring this program.