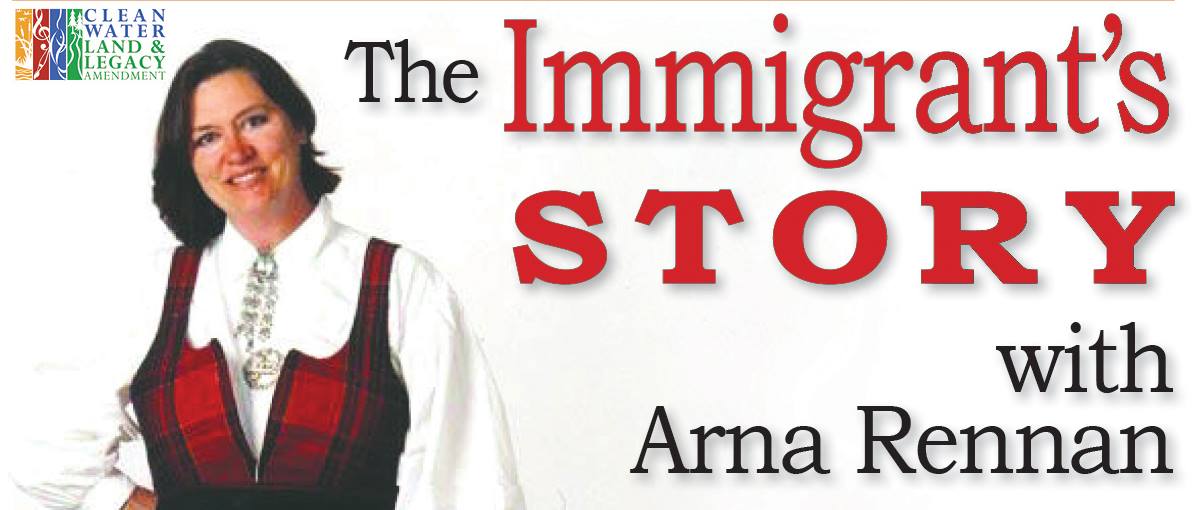 As a child of immigrants, Arna Rennan has a deep well of knowledge when it comes to the music and culture of Norway. Now, Arna will be using her musical and storytelling talents in programs at our libraries this month!
Join us as she shares immigrants' stories that have been set to song. Arna includes music from a variety of genres, including simple four-lined poems, broadsides, waltz tunes, and vaudeville songs.
This event is for all ages and is funded by Minnesota's Arts & Cultural Heritage Fund.
Check out the schedule and see when Arna is visiting your local library. 
| | | |
| --- | --- | --- |
| St. Michael | Immigrant's Story | Monday, Nov. 6, 2:00-3:00pm |
| Cokato | Immigrant's Story | Monday, Nov. 6, 6:00-7:00pm |
| Annandale |   | Tuesday, Nov. 7, 12:45-1:45pm |
| Buffalo | Rescued Treasure | Tuesday, Nov. 7, 6:30-7:30pm |
| Delano | Immigrant's Story | Wednesday, Nov. 8, 11:00am-12:00pm at Senior Center |
| Pierz | Immigrant's Story | Wednesday, Nov. 8, 5:00-6:00pm |
| Eagle Bend | Immigrant's Story | Thursday, Nov. 9, 5:30-6:30pm |
| Grey Eagle | Immigrant's Story | Saturday, Nov. 11, 11:00am-12:00pm |
| Sauk Centre | Immigrant's Story | Tuesday, Nov. 14, 6:30pm |
| Becker | Immigrant's Story | Thursday, Nov. 16, 10:30-11:30am at Senior Center |
| Elk River | Rescued Treasure | Thursday, Nov. 16, 6:30-7:30pm |
| Rockford | Immigrant's Story | Saturday, Nov. 18,11:00-noon |