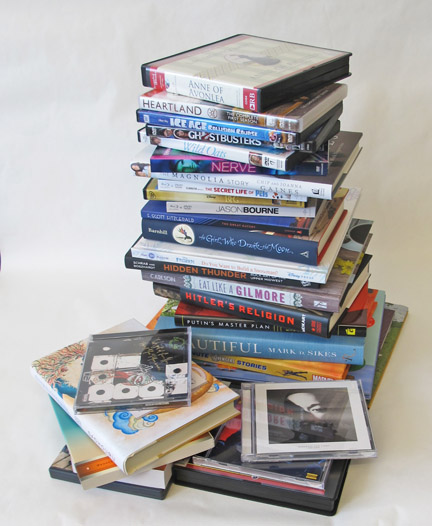 This has been an extraordinary year for Great River Regional Library. Here are a few of the things that happened in 2016
•    Staff launched a new website and online catalog that reshape themselves so as to meet the needs of patrons who access our services on smartphones and other digital devices.
•    Staff responded quickly to a fire that closed the St. Cloud Public Library for ten weeks. Despite not having ready access to their offices, staff maintained vital support services to the region's other 31 branches.
•    Librarians based in St. Cloud traveled across the region to provide individualized assistance in accessing digital services, helping many older adults connect to the digital world.
•    We completed a survey which told us that our patrons use library technology for employment needs, for educational activities, to get information on health and wellness, to stay in touch with family and friends, and to build social networks.
•    We developed a new strategic plan that calls for regional staff to respond to local needs with local initiatives.
•    And at the core of library services was our shared collection of digital and printed books, audiobooks, DVDs, music CDs, databases, magazines and newspapers. This wonderful resource is available to cardholders across the region, and in need of constant renewal.
Your donation can help us build that collection and raise awareness of the services we provide. As you make your year-end giving decisions, please consider including the library in your plans. You can donate online at our secure giving page here, or pick up a donation slip at your local library.
Your assistance is appreciated. Thankyou!