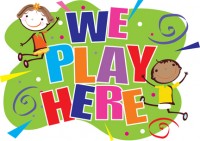 The Annandale Area Friends of the Library have donated $300 toward the purchase of "We Play Here" kits for use by young library visitors.
GRRL is seeking $3,000 to buy twelve kits. These will be added to the twenty the library previously obtained through a Playful Learning In Libraries mini grant from the Minnesota Department of Education, State Library Services. Once the new kits are bought, the library system will own 32 kits, so each branch in the 32-library system will be able to have one at all times.
The kits are for use by families with preschoolers. Each kit contains a variety of toys selected to increase parent/child engagement through play. Toy selection was based on the five practices of Every Child Read to Read: talking, singing, reading, writing, and playing. For example, one of the reading kits includes two books, a puppet, alphabet puzzle mats, alphabet blocks, an alphabet magnet set and activity mats, and other materials. The kits will be rotated from library to library to keep the contents fresh for children and families who use them.
The Annandale Friends made their donation through the Wish List fundraising tool on the library's website. Wish List is a vehicle for crowdfunding as well as the purchase by individuals of books and other items for the library's collection.