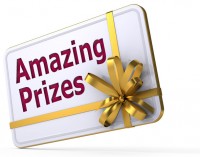 Cold Spring Public Library offers amazing prizes for the Summer Reading Program this summer.
Starting June 10, kids of all ages are eligible to join the Summer Reading Program. We even have prizes for babies. Ages 3 through 12 have the chance to win a Kindle Fire. We also have movie tickets, books, and gift certificates from local businesses. For teens, the big prize is a smart television and a Netflix gift certificate. We will also give away two Firefest tickets and more gift certificates. The more you read, the more chance you have to win!
Cold Spring prizes are funded by generous donations from area businesses and individuals.