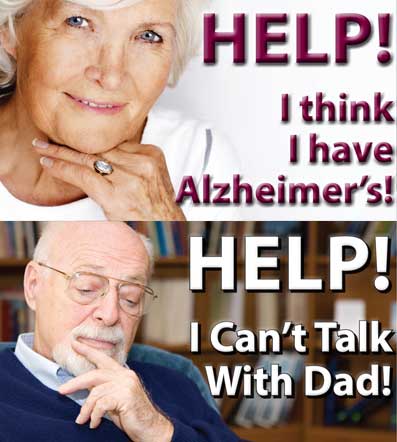 According to the Alzheimer's Association, "Alzheimer's disease is the sixth-leading cause of death in the United States and the only cause of death among the top 10 in the United States that cannot be prevented, cured or even slowed." Every family has been touched in one way or another by this debilitating disease. GRRL~Upsala will host experts from the St. Benedict's Senior Living Community for two presentations desgned to help us understand dementia, Alzheimer's and aging.
"Help! I think I have Alzheimer's" will be held Wednesday, Nov. 2 from 6:30 to 7:30 p.m. Betsy Horsch, Director of Therapeutic Recreation, will help identify differences between Alzheimer's and the typical effects of aging.
"Help! I Can't Talk With Dad" will be held Wednesday, Nov. 16 from 6:30 to 7:30 p.m. Jessica Harstad, Therapeutic Recreation and Validation Coordinator, will demonstrate validation techniques to help communicate with our loved ones through each stage of the disease process.
Please consider attending with your family and friends.