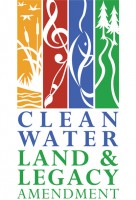 The Legacy Bill that provides arts and cultural heritage funding for libraries is due for consideration this week in conference committee at the Minnesota State Legislature. It will seek to find compromise between the Senate Legacy Bill (SF 1051), authored by Senator Richard Cohen (D-St. Paul) and the House companion bill (HF 1183). The Senate version reduces the amount currently allocated to regional public libraries in Minnesota by two-thirds, from $3 million to $1 million. The House version maintains current funding levels.
If approved, the significant reduction proposed by Senator Cohen will have a MAJOR impact on what projects and services Great River Regional Library will be able to provide in future.
Action needed: Please contact the following Senate conferees with your opinions about this reduction and how important Legacy funding is to your library.
Senator Dick Cohen
651-296-5931
www.senate.mn/senatorcohenemail
Senator Tom Saxhaug
651-296-4136
Senator David Tomassoni
651-296-8017
sen.david.tomassoni@senate.mn
Senator Katie Sieben
651-297-8060
sen.katie.sieben@senate.mn
Senator Bill Ingebrigtsen
651-297-8063
sen.bill.ingebrigtsen@senate.mn