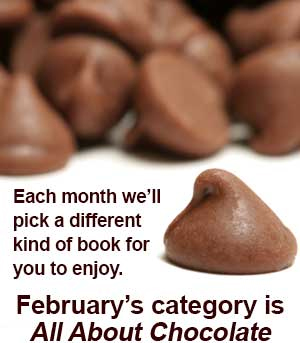 What do these books have in common?
"Better Than Chocolate"
"Obsession, Deceit And Really Dark Chocolate"
"Friends, Lovers, Chocolate"
Or how about these nonfiction titles?
"Vanilla, Chocolate & Strawberry: The story of your favorite flavors"
"Chocolate Holidays: Unforgettable desserts for every season"
"I'd Rather Eat Chocolate: Learning to love my low libido"
Yep! There's a chocolate connection. February's Year In Reading challenge is to read a book with "Chocolate" in the title. Even though it's simplicity itself to search the catalog using the Title Keyword option, we've compiled a book list you can look through for ideas.
In case you missed it, the January challenge was to read a book from the Men Without Rules: Rogues, Rascals and Villains list.
Keep up!