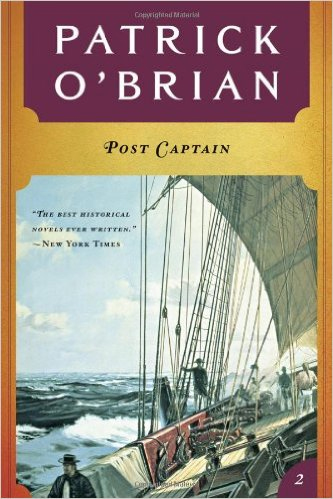 The August challenge for a Year In Reading is to read a book set by the ocean.
Classics such as Treasure Island, The Old Man And The Sea and Moby-Dick come to mind. But there are many great books set on or around the ocean. Patrick O'Brian's series about a naval captain and his ship's surgeon fighting the Napoleonic wars set a high standard. Begin at the beginning, with Master And Commander. Mary Kay Andrews (Summer Rental) and Anne Rivers Siddons (The Girls Of August) write southern romance novels set along Carolina beaches. John Banville's The Sea, a reminiscence on youth, and Yann Martel's magical Life Of Pi each won the Mann Booker prize. James W. Hall's lively Thorn mysteries are set in the Florida Keys, while Travis McGee, the main character in a long series by John D. MacDonald, lives in Fort Lauderdale on a houseboat called The Busted Flush. Here's a list of ocean books to browse. Check it out.
In January we asked you to read a book set somewhere you'd like to travel.
In February we asked you to read a book set in the desert.
In March we asked you to read a graphic novel.
In April we asked you to read science fiction.
In May we asked you to read a book by a Minnesota author.
In June we asked you to read a book featuring an occupation you are curious about.
In July we asked you to read a biography or memoir.