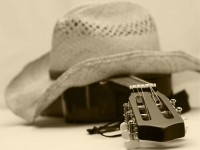 An entertaining show featuring songs and stories about the Old West will be presented at the Pierz Public Library on Saturday, Sept. 12 at 11:00 a.m.
The show features songs written by songwriting legends like Bob Nolan, Leonard Slye, Marty Robbins and Ian Tyson. Learn about the real Ghost Riders in the Sky and the cowboy that lived to Tie a Knot in the Devil's Tail.
The presenter, Lyndon Griffin, is an entertainer, singer, lecturer and historian. Lyndon presents an adventure in song and story. He will capture the myths and realities on this adventure thru the Old West.
Come and enjoy yourself! This is a historical journey you won't want to miss.