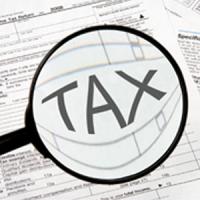 Get Tax Forms and Information: Number 52 in a series of uses for your library card.
Libraries have become the government's preferred location for distributing tax forms and information each year. Some forms have already started to arrive at Great River Regional Library, and more forms and information booklets are expected to arrive soon. Forms first become available online at state and national tax websites. The public can use library computers to access forms they need and print them off at a charge of 10 cents per page.
Federal forms:
www.irs.gov/forms-pubs
Minnesota forms:
www.taxes.state.mn.us/Pages/index.aspx
You can also google the number of the tax form you need (such as 1040ez) to find resources online.
More information is available through the IRS at its toll-free number: 1-800-829-3676.