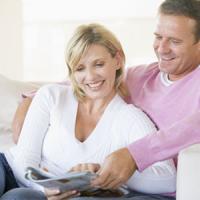 Begin a fitness program using library resources: Number 44 in a series of uses for your library card.
If you are ready to begin a fitness program, the use of library resources as well as consulting with your family physician should be a primary step.
Most people want a program that improves muscle tone and includes weight (fat) loss benefits. For some folks, it begins with regular walking and taking the stairs instead of the elevator.Others want to ramp it up with weight training, running, racket sports and high intensity training. Wherever you belong on the scale, you can probably benefit by taking home books, magazines and videos from the library. Add to your knowledge base while you build your endurance!
Great River Regional Library has subscriptions to Bicycling, Runner's World, Shape, and Women's Health among other magazines containing useful fitness information. We purchase fitness books such as 20 Years Younger: Look younger, feel younger, be younger! by Bob Greene, and No-risk Abs: A safe workout program for core strength by Blandine Calais-Germain. You can learn Warrior Yoga, Yoga For The Rest Of Us, and how to get Ripped In 30, all from library DVDs.
This doesn't even scratch the surface. Check the catalog. Check the Dewey 613 numbers on the non-fiction shelves for fitness books. Start your new body today!