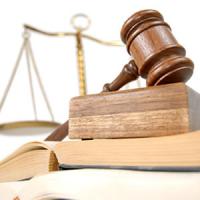 Check out a legal question or issue. Number 42 in a series of uses for your library card.
Visitors to the St. Cloud Public Library can point at the statute, literally.
In its reference collection the library has a bound set of Minnesota Statutes, and also other books about the law. One of them is titled 101 Law Forms For Personal Use and includes forms used for wills, leases, identify theft and other legal issues.
Our librarians are not qualified to provide legal advice (nor tax advice or medical advice) but library staff will be happy to help direct you to resources in print and online.
Every Minnesota County has a law library. The law libraries in Sherburne, Stearns and Wright Counties have web links including information about access. Many specialized law libraries have staff specially trained to assist with legal research.
You can also find the Minnesota Statues, Laws and Rules online.
The reference resources held at the St. Cloud Public Library are available to users of all 32 libraries in the Great River Regional Library system. Talk with your local library staff if you have a question, or contact the reference staff through the Ask A Librarian link.